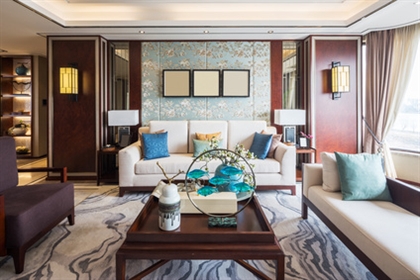 Ready to start hunting for a new home? Professional help is a great benefit!
Get ready for a myriad of paperwork and other challenges before those house keys are in your hands. The process, especially in Manhattan can be complex and stressful, which is why having a pro by your side really can make all the difference.
There are so many benefits to working with a buyer's agent who will assist you through every step of the buying process and can save you tons of time and money on the road to owning a home.
A buyer's agent will guide you through the home-buying transaction and be at your disposal for all questions or concerns. They will:
· Find the right property. After determining what you're looking for and what you can afford, the agent will schedule appointments to preview homes that fit your needs. They will explain the ins and outs of various properties to help you decide which home is right for you by explaining the pros and cons and various options.
· Negotiate the offer. The buyer's agent will advise you on an appropriate price to offer and present it to the seller's agent. They will negotiate on your behalf, work with your real estate attorney to write up the contract for you, write and submit those lengthy and cumbersome board packages which is a must in Manhattan, (an agent who is experienced in board packages is worth their weight in gold) and accompany you to the final property walk through before closing to ensure that everything works properly and coincides with the contents of your contract. (I can't tell you how many surprises buyers have dealt during the final walk through and didn't even realize they had options.) This is where the agent's experience in negotiating deals can save you money.
· Recommend other professionals. A good buyer's agent will refer you to reliable mortgage brokers, real estate attorneys, movers, and more. This can also help expedite each step of the process and move you to a successful sale.
· Help overcome obstacles. If any obstacles arise, a buyer's agent can advise you on how to proceed, and act as a buffer between you and the sellers and/or their agent. If negotiations become heated or hostile, it's extremely helpful to have an experienced professional keeping calm and offering productive solutions.
What's the difference between a buyer's and seller's agent?
Buyer's agents are legally bound to help buyers, whereas a seller's agent represents the seller and has a fiduciary duty to the home seller. It is in your best interest as a buyer to work with an agent who is there to represent you and defend your interests and rights.
Do you need a buyer's agent when purchasing in a new development?
Absolutely! Buyer's agents are know the right questions to ask the sales team and can negotiate an even better price on your behalf.
How to find a buyer's agent
A good buyer's agent can pave an easier way to purchasing a home. A bad one can result in big headaches. If you already know a good buyer's agent – great! But if you don't, ask for referrals and get references.
How you can save money working with a buyer's agent
It costs you nothing! Both the buyer's and selling agent's commission is the responsibility of the seller.
Take advantage of the benefits of working with a buyer's agent!