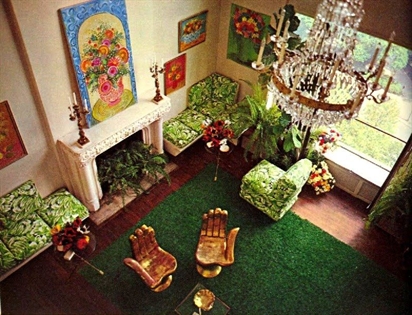 The greater Sutton Place neighborhood, which sits north of the neighborhood of Turtle Bay, runs from 53rd Street to 59th Street and is bounded on the east by the East River and on the west by either First Avenue or Second Avenue. Sutton Square is the cul-de-sac at the end of East 58th Street, just east of Sutton Place; Riverview Terrace is a row of townhouses on a short private driveway that runs north from Sutton Square.
Residents of Sutton Place include writer Ève Curie, architect I. M. Pei, designer Kenneth Cole, and actress Sigourney Weaver. Former residents include Consuelo Vanderbilt Balsan, C.Z. Guest, Peter Lawford & Patricia Kennedy Lawford, Lillian Gish, Aristotle Onassis, Freddie Mercury, Michael Jackson, Bill Blass, Bobby Short, Percy Sutton, Irene Hayes, Elsie de Wolfe, Joan Crawford, Raj Rajaratnam, Richard Jenrette, Marilyn Monroe and her then husband Arthur Miller, Mildred Natwick, Maureen O'Hara, UN Secretary General Ban Ki-moon, and former New York Governor Mario Cuomo.
Yet, a Sutton Place building in particular is 444 East 57th Street which housed the rich and famous such as Marilyn Monroe, Arthur Miller, Bobby Short, and the iconic fashion designer Bill Blass who dressed renowned women like Jacqueline Kennedy and Nancy Reagan.
Today, the Penthouse home where Bill Blass resided in that building is on the market for $6.75 million and has been completely renovated. Blass decorated the penthouse in bold colors, prints, and patterns. Vintage photos show the apartment adorned with leopard and zebra-print rugs, fur-dressed bedding, picturesque wall paintings, and gold Pedro Friedeberg hand-shaped chairs. And during the summer months he rolled out seasonal green grass carpet.
Blass began his New York fashion career in 1945. He was a protégé of Baron de Gunzburg. In 1970, after two decades of success in menswear and womenswear, he bought Maurice Rentner Ltd., which he had joined in 1959, and renamed it Bill Blass Limited. Over the next 30 years he expanded his line to include swimwear, furs, luggage, perfume, and chocolate. By 1998, his company had grown to a $700-million-a-year business.
Blass lent his talents to the Ford Motor Company for an edition of their Continental Mark series of automobiles. In 1976, he shared model configurations with Emilio Pucci, Hubert de Givenchy, and Cartier. Each year, as goes true fashion, the interior and exterior color combinations would be updated. One of the most popular was the 1979 edition honoring a nautical theme, as did the Blass logo of the time. Small anchors were incorporated into the exterior accent striping and interior accents within the Blass "back-to-back B" design theme. The 1979 through 1983 Mark series Blass models were available with a "carriage roof" giving a convertible top look to the cars. After 1983, the Bill Blass edition became a color option with rear quarter window model designations and a few features that were options on the standard model.
In 1999, Blass sold Bill Blass Limited for $50 million to Michael Groveman and moved to his home in New Preston, Connecticut. Blass was diagnosed with oral/tongue cancer in 2000 not long after he began writing his memoir. His cancer later developed into throat cancer, resulting in his death on June 12, 2002 at age 79. He died ten days before his 80th birthday and six days after completing his memoir, "Bare Blass."
Blass collected art and was a connoisseur of antiquities and in his will bequeathed half of his $52 million estate, as well as several important ancient sculptures, to the Metropolitan Museum of Art.
Over the years, his women's wear creations were worn by a cadre of celebrities, including Nancy Kissinger, opera singer Jessye Norman, heiress Gloria Vanderbilt, first lady Barbara Bush and journalist Barbara Walters.
Today, the home where Bill Blass formerly resided on Sutton Place is a two-bedroom, two-bathroom apartment which recently underwent a two-year renovation to combine its classic elegance with modern-day amenities. The 2,200-square-foot space features a 30-foot living/dining room, two wood-burning fireplaces, a hidden laundry room, and a sprawling terrace with more than 3,000 square feet of space and views of the East River and Queensboro Bridge.