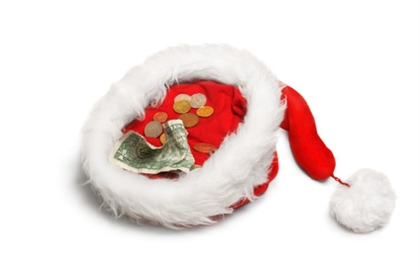 Please Join Me in MAKING A DIFFERENCE
With the holidays upon us, it's a time to give gifts to our loved ones, friends and customers. We buy gifts for our loved ones but how often do we remember those in need who we could all MAKE A DIFFERENCE for? There are wonderful groups doing important work whose donations are suffering. Here is my annual list of places where you can MAKE A DIFFERENCE!
I am proud to be a part of Halstead Helping Hands. Halstead Property and our philanthropic arm, Halstead Helping Hands, is proud to partner with New York Cares.
60,000 New Yorkers spend each night in homeless shelters. 23,000 of those New Yorkers are children. With those kinds of numbers, services are stretched thin and resources are limited. Please help provide at least a little warmth this winter by donating a coat. That warmth you provide goes beyond the physical as well, serving as a respite from the cold and an embrace from a caring neighbor.
If you have a gently used coat you'd like to donate please contact me.

Additionally, this holiday season, rather than buying expensive gifts, I will be making donations to charity in the names of my loved ones, friends and customers. It's like giving twice!
Here is a list of my personal top picks for national registered charities you may want to consider.
Alzheimer's Associaton - To eliminate Alzheimer's disease through the advancement of research; to provide and enhance care and support for all affected; and to reduce the risk of dementia through the promotion of brain health.

American Heart Association - Our mission is to build healthier lives, free of cardiovascular diseases and stroke. That single purpose drives all we do.
America's Second Harvest (New name is FEEDING AMERICA) - The nation's leading domestic hunger-relief charity
Darfur - Not On Our Watch - Focusing global attention and resources towards putting an end to mass atrocities around the world.
Elizabeth Glaser Pediatric AIDS - The Elizabeth Glaser Pediatric AIDS Foundation seeks to prevent pediatric HIV infection and to eradicate pediatric AIDS through research, advocacy, and prevention and treatment programs.

Feed The Children - Feed The Children provides food, medicine, clothing, educational materials and other essentials to children and their families domestically and internationally.
Habitat for Humanity - Habitat for Humanity International is a nonprofit, ecumenical Christian housing ministry. HFHI seeks to eliminate poverty housing and homelessness from the world and to make decent shelter a matter of conscience and action.
Juvenile Diabetes Foundation - JDRF is to find a cure for diabetes and its complications through the support of research.
March Of Dimes - Dedicated to improving the health of babies by preventing birth defects, premature birth and infant mortality.
MS Society - The MS Society helps each person address the challenges of living with MS by funding cutting-edge research, driving change through advocacy, facilitating professional education, and providing programs and services that help people with MS move their lives forward.
North Shore Animal League - North Shore Animal League America, headquartered in Port Washington, NY, is the largest no-kill animal rescue and adoption organization in the world.