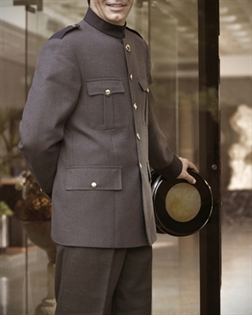 The holiday season is here and it's time to start thinking about tipping for services in our apartment buildings.

For those living in Manhattan, holiday tipping is the norm and can seem endless.
While it's important to be generous, it's also important to be realistic about what you can afford.
Apartment Building Superintendent: $75-$500. Tip less if you tip throughout the year.

Apartment Doorman/Concierge: $25-$125 or more each, depending upon building. Those who serve you more should get a bigger tip even though you may feel like giving them a lump of coal!

Apartment Building Handyman And Porters: $20-$60 each

Apartment Building Elevator Operators: $25-$50

USPS Mail Carrier: Mail carriers are not allowed to accept cash. Non-cash gifts with value up to $20. This is for mail carriers that you know and see regularly.

UPS - Regular Driver: $25 - $50 if you receive many packages. UPS has no formal policy. Drivers don't expect tips but can accept them.

FedEx: Not allowed to accept anything over the value of $75. No cash gifts accepted.

Newspaper Carrier: Daily - $25 - $50, Weekend - $10

Parking Attendants: $25 - $50 each

Housekeeper/Cleaning Person: One Week Extra

BabySitter: $25 - $50

Dog Walker: One Week Extra
Some Manhattan apartment buildings pool tips so the workers receive one lump sum. Most leave it up to the individual resident.
I hope you will find the information below useful when tipping in your apartment building this holiday season!
These are suggested tips for Manhattan. Most importantly -- give what you can. If you are giving less this year, include a postscript saying "Wish it could be more" and your gift will be very appreciated.
During this holiday season, remember to take time for yourself so that you're not frazzled when entertaining.
And keep in mind - if you're planning on putting your apartment on the market, the holidays are a great time to do this. People who look for a home during the Holidays are more serious buyers! Serious buyers have fewer houses to choose from during the Holidays and less competition means more money for you!

Wishing you all the magic and blessings of the holiday season,
Ross Ellis