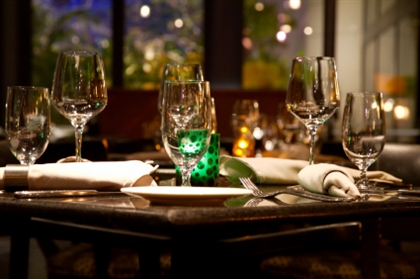 NYC Restaurant Week returns on Monday, January 23, and runs through Friday, February 10. During this period, you can enjoy $29 three-course lunch menus and $42 three-course dinner menus at hundreds of venues across the city. We've added a listing of participating local restaurants to our website; click here and start making your reservations today!

Every year, twice a year, New Yorkers and those visiting Manhattan get the opportunity to dine in some of the "best of the best" restaurants for a three course prix-fixe lunch at these amazing prices.
The NY City Go web site includes notable chefs, new restaurant participants, and features menu previews.
And if you're thinking of moving to Manhattan, it's not only a great way to try out our incredible restaurants, but it will help you relax over a sumptuous meal after browsing apartments all day with your broker to decide where you want to live.
Who knows -- you may want to live next door to one of these sensational Manhattan restaurants!
NYC Restaurant Week Tips:

Research - Get recommendations from friends and search the Internet for ratings. Most of the participating restaurants are the best that New York has to offer.
Reservations should be made in advance. DO Reserve Early - Normally, getting a reservation at these restaurants is difficult. Plan ahead. Reservations early in the week are usually easier than Thursdays or Fridays. Call to see if there were any cancellations as well.
Dress Code - When dining in New York's best restaurants, dress your best.
Tip Higher - Tipping more than 20% will get you first-class service that New Yorkers expect from these top restaurants.